THE BAITING TEAM NEEDS YOU!!!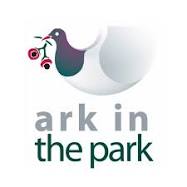 WANTED - BAITERS
Are you fit, young and strong???
Are you able to bush crash?
THE BAITING TEAM NEEDS YOU!!!
We have a core of fabulous ASC volunteers who work to bait 9 lines in the area around our Waitākere Hut. The baiting programme is organised by Ark in the Park and they supply the bait and other equipment with the aim of eradicating predators - rats, stoats and possums.
Baiting for rats consists of putting small plastic bags of bait pellets into plastic bait boxes. It does not involve seeing the rats or dealing with dead animals. ASC undertakes to bait 9 lines of varying difficulty. It takes around 1 - 3 hours on a Sunday morning - usually two or three times a year.
***Some of the lines are quite demanding and it would be great if some of the younger adult members of the club could do these***
***Children can be involved too, either by staying at the hut with an adult to prepare the morning tea, or by coming along (the easier, shorter routes) and helping refill the bait stations***
All bait lines are in closed areas of the Waitākeres and special precautions are required to protect kauri from kauri dieback disease. For this reason volunteers need attend an online zoom meeting, run by Ark in the Park, followed by a 1 hour induction course at Ark in the Park. Once you have done this you are officially allowed to join the ASC baiting team and take part in all ASC and Ark in the Park baiting events.
If you are interested contact Mike Frith for further details: Mike Frith mike@alpinesport.org.nz