Welcome!
Alpine Sports Club Inc. (ASC) is a skiing/snowboarding, tramping, mountaineering, and outdoor recreation club based in Auckland New Zealand.

ASC has 3 Huts available for members exclusive use during the Summer & Winter Seasons.
Our very well-appointed bush Hut in the Waitakere Ranges, an hours drive from downtown Auckland.
Located right up on the ridges of Whakapapa Ski Field are ASC's 2 Ski Huts; the A-Frame & Ruapehu Hut.

Club activities include:
Skiing/snowboarding from the clubs Ruapehu lodges in winter

Tramping and climbing trips year-round

Alpine Instruction

Rock Climbing, Indoor Climbing & Mountaineering

Bushcraft, mountain navigation & trip planning instruction

Weekend and day tramping

Midweek walks & tramps, veteran's activities

Camping for members & families at Christmas and some holiday weekends

Club night presentation & get together each month

Family & children's activities/trips
We cater for all ages. Families are particularly welcome.

Send all inquiries via email to: membership@alpinesport.org.nz or simply join us by purchasing a club membership subscription online.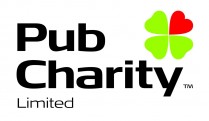 Alpine Sports Club Inc. wishes to acknowledge the support given to it by The Pub Charity Limited.