Welcome to Alpine Sports Club Inc.
Alpine Sports Club Inc. is a tramping, skiing, mountaineering and outdoor recreation club based in Auckland New Zealand.

The club has approximately 500 members. It owns 2 Ski lodges on Mt Ruapehu and a very well appointed bush lodge in the Waitakere Ranges, an hours drive from downtown Auckland.

Club activities include:
Skiing/snowboarding from the club lodges in winter

Tramping and climbing trips summer & winter

Alpine Instruction & Ski instruction

Strong Rock Climbing, Indoor Climbing & Mountaineering Group

Bushcraft, mountain navigation & trip planning instruction

Regular weekend and day tramping

Regular mid week walks & tramps, veteran's activities

Camping for members & families at Christmas and some holiday weekends

Club night presentation & get together each month

Monthly club magazine with details of activities & contacts

Family & children's Activities & Trips

Strong Women's Participation

Above all, companionship
We cater for all ages. Families are particularly welcome.

For more information email the Membership Contact (Justine) at membership@alpinesport.org.nz or just join us in enjoying what nature offers by purchashing a 1 year club membership in our new online shop! Checkout with your credit card to gain instant access to the hut booking system!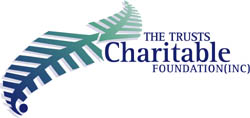 Alpine Sports Club Inc. wishes to acknowledge the support given to it by The Trusts Charitable Foundation.