Summer Camp 2023
Summer Camp 2023
26th December 2023 – 3rd January 2024
Come and join in the tradition! This year's camp is only a 2-hour drive from Auckland, nestled against the western side of the Kaimais, just north of the historic village of Te Aroha. The campsite itself is isolated and a charming mountain stream comes chattering off the pristine hills past our campsite. Bordered by native bush, the stream will be a highlight for dam building and water play for children of all ages. For a proper water-hole experience we will need to swim in the public pools at Te Aroha, or in the Waiorongomai stream, or drive to the gorgeous Waitawheta, only 30 minutes away. There is plenty to do in the area: we have permission to wander the farmer's property which borders the Kaimai Mamaku Conservation Park, there are lots of fascinating tracks nearby, mining history, mountain biking opportunities and kayaking. Paeroa is a 20 minute drive away, the Karangahake Gorge 25 minutes, and Waihi Beach is a 45 minute drive away.
A range of trips and activities are offered every day. Highlights include Summer Camp traditions such as the children's sing-song, New Year's Eve talent show and New Year's Day games (including three legged race, egg and spoon, running, cycling and tug of war). Summer Camp is a highlight of the calendar. You will need to be a current ASC member to reserve a spot, though friends and relations can attend as your guests.
Cost: TBC. A deposit of two nights' will be due to secure a spot.
To book a spot and for more information including the exact address contact Peter Jemmett: pmc.jemmett@xtra.co.nz
Video of the stream: ASC Summer Camp 2023
View up the valley: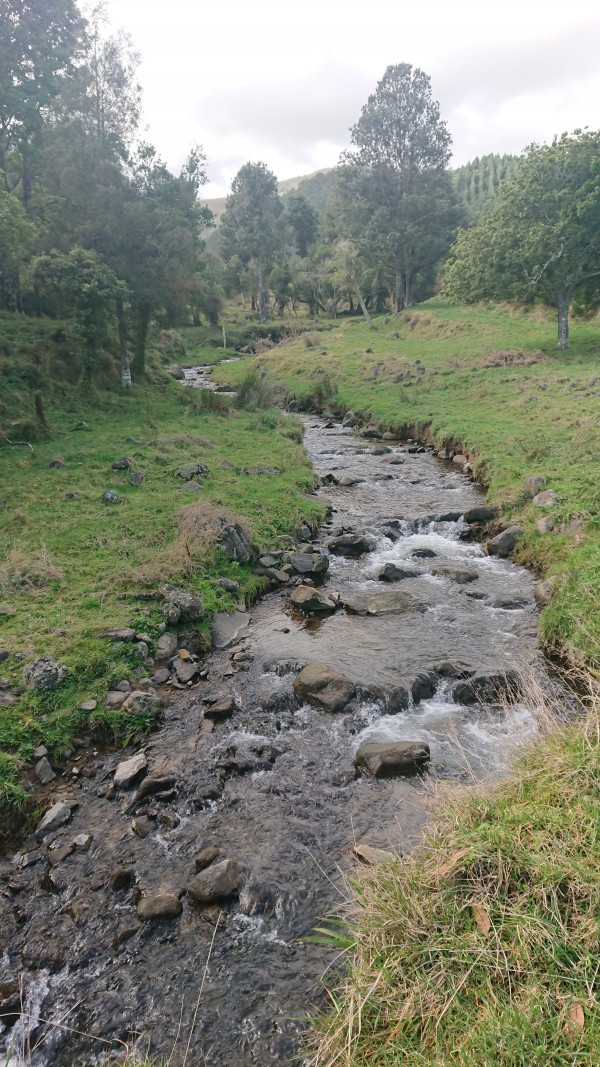 View down the valley: